2018 Jeanne Barker July Open - L3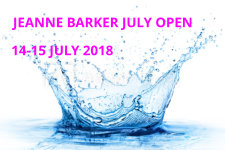 Meet Information
This is a Level 3 gala open to swimmers aged 9 years and over (age as at 15th July).
Accepted and Rejected Entries
This meet is now closed for new entries. Please check the Accepted Entries list and confirm that your name, year of birth, events and entry times are correct. Any corrections should be made via e-mail to meets@cocsc.org.uk.
If you are on the Rejected Entries list because you did not provide an entry time, please contact meets@cocsc.org.uk with your entry time.
Entry Packs
Click here for a WORD entry pack
Click here for a PDF entry pack
Click here for the Sportsys Entry File Set
Venue
Address: Parkside Pools, Gonville Place, Cambridge, CB1 1LY. Google Maps
Pool: 8 Lane, Deck Level, 25m Pool, Olympic Standard Blocks, Quantum Electronic Timing, Anti-turbulence lane ropes
Enquiries
Please e-mail meets@cocsc.org.uk