2018 Cambridge Spring Open Meet - L3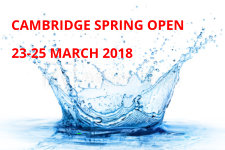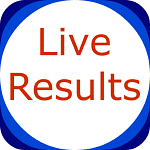 This is a Level 3 gala open to swimmers aged 9 years and over (age as at 25th March).
The Spring Open is closed for new entries, but we have some spaces available for time-trials. These will only be accepted in advance of the meet and will be allocated on a first come, first served basis until we are full. Time trials can be used for anyone who wants to enter a race for which they do not have a valid qualifying time achieved since 24th March 2017.
As part of our licence conditions swimmers MUST be made aware that any time-trial entries WILL NOT be able to gain a medal if they finish in the top 3 in their age-group and their time will not be shown in their age-group on the results sheets BUT will be listed separately and will go through to ASA Rankings. They will however be allowed to win the spot-prize if their heat is chosen.
The ages to time-trial are aged 9 and over (9 year olds CANNOT enter the 100m events).
Backstroke Start Ledges
We plan to use backstroke ledges.
Coaches and Swimmers are reminded of the FINA laws related to the use of ledges: When using a backstroke ledge at the start, the toes of both feet must be in contact with the end wall or face of the touchpad.
Further information can be found on the CoCSC website: http://www.cocsc.org.uk/ledges.html
Withdrawals
Swimmers must withdraw from events that they no longer wish to swim.
Withdrawals should be made via e-mail to meets@cocsc.org.uk by midnight on Wednesday 21st March 2018 stating the event number, full name, date of birth, entry time and club.
Any on the day withdrawals must be made by coaches or the club representative 1 hour prior to the start of the first event in each session, completed forms should be given to the meet promoter or volunteer co-ordinator via the computer desk.
Swimmers failing to attend the start of a heat without withdrawing will incur a £10 penalty, which must be paid by the swimmer or the club before the swimmer is allowed to participate further in the meet.
Entry Packs
Click here for a WORD entry pack
Click here for a PDF entry pack
Click here for the Sportsys Entry File Set
Venue
Address: Parkside Pools, Gonville Place, Cambridge, CB1 1LY. Google Maps
Pool: 8 Lane, Deck Level, 25m Pool, Olympic Standard Blocks, Quantum Electronic Timing, Anti-turbulence lane ropes
Enquiries
Please e-mail meets@cocsc.org.uk