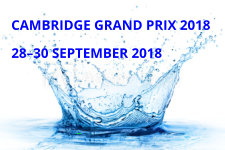 Meet Information
This is a Level 2 gala open to swimmers aged 10 years and over (age as at 31st December). Entry times must have been achieved at licensed meets and meet the qualifying standard. We will be unable to accept entries with estimated times.
Entry Packs
Click here for a WORD entry pack
Click here for a PDF entry pack
Click here for SPORTSYSTEMS Entry File Set
Venue
Address: Parkside Pools, Gonville Place, Cambridge, CB1 1LY. Google Maps
Pool: 8 Lane, Deck Level, 25m Pool, Olympic Standard Blocks, Quantum Electronic Timing, Anti-turbulence lane ropes
There will be a separate swim-down pool available.
Enquiries
Please e-mail meets@cocsc.org.uk